The Executive Board meet on a fortnightly basis remotely to discuss the multitude of projects we are all working on behind the scenes. This meeting is extremely useful for us all, and it means we can tackle any upcoming problems immediately, as well as support each other in our individual roles when we may have a busier week than usual, or a personal emergency.
We are happy for any ASLTIP members to join us for a time during this meeting to find out about what we are up to, and also ask any specific questions of the board.
Please just let Julie know, via secretary@asltip.com and she will make sure you have the zoom link in plenty of time.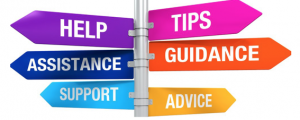 The ASLTIP Executive Board are also always available to offer support and guidance to members. Whether you are starting out on your IP journey, or have been gathering momentum for years, little bumps can occur along the way. We as a team are always willing to listen and be supportive. We can offer guidance when it comes to complaints, or shed light on the direction to take when an issue occurs within your practice. 
Please do not hesitate to contact Jemma via office@asltip.com and she will arrange a meeting with either Ruth [ chair ] or Sarah [ vice-chair ] to discuss things further. 
Contact Details for the Executive Board:
Chair – chair@asltip.com
Vice Chair – vice-chair@asltip.com
Secretary – secretary@asltip.com
Treasurer – treasurer@asltip.com
Member Engagement Director – engagement@asltip.com
Learning and Development Director – learning@asltip.com